Custom ChatGPT for
your data
Just connect your data sources and get a ChatGPT-like chatbot for your data. Then add it as a widget to your website or chat with it through our integrations or API.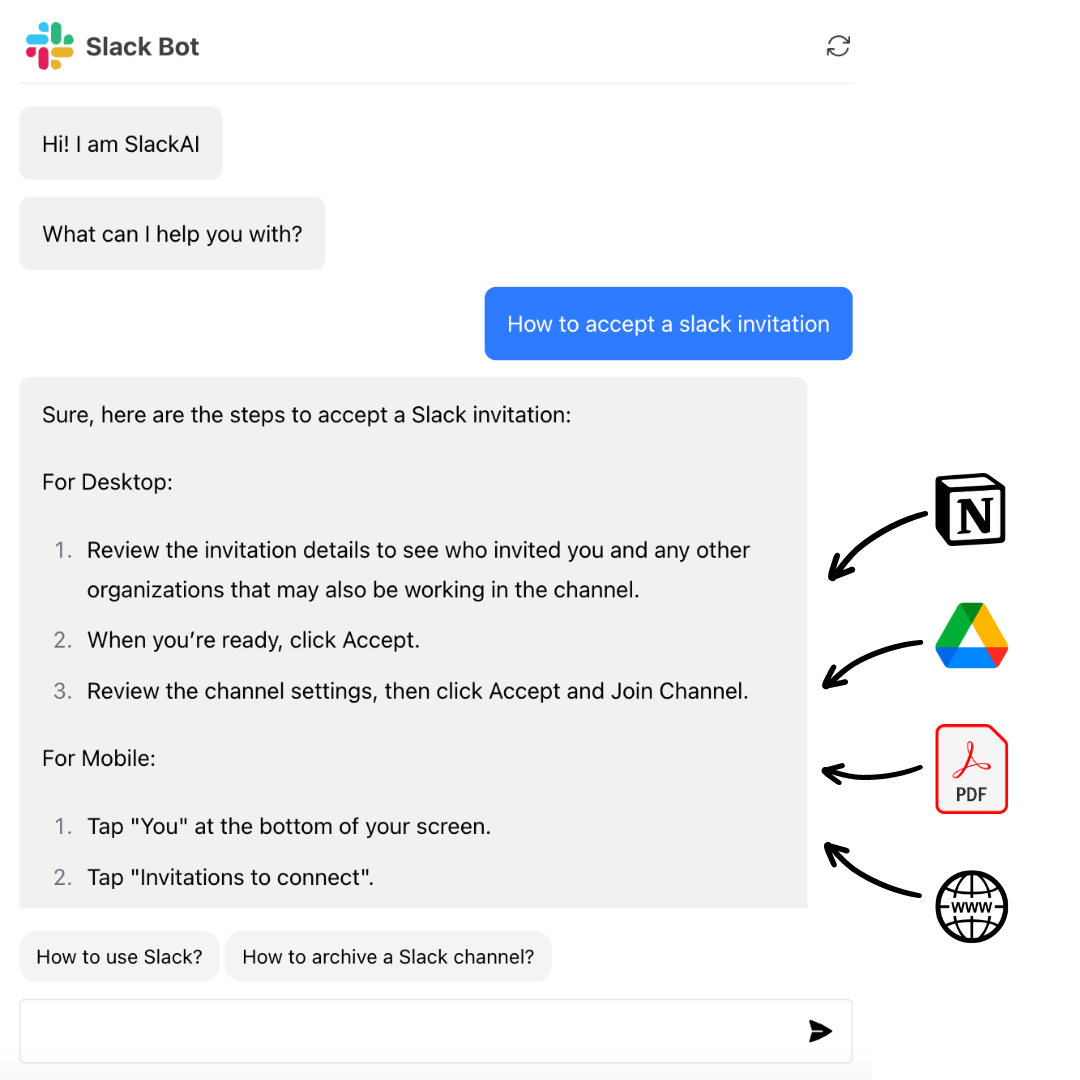 Everything you need for your AI chatbot
Ensure that your chatbot matches your brand's personality with custom instructions.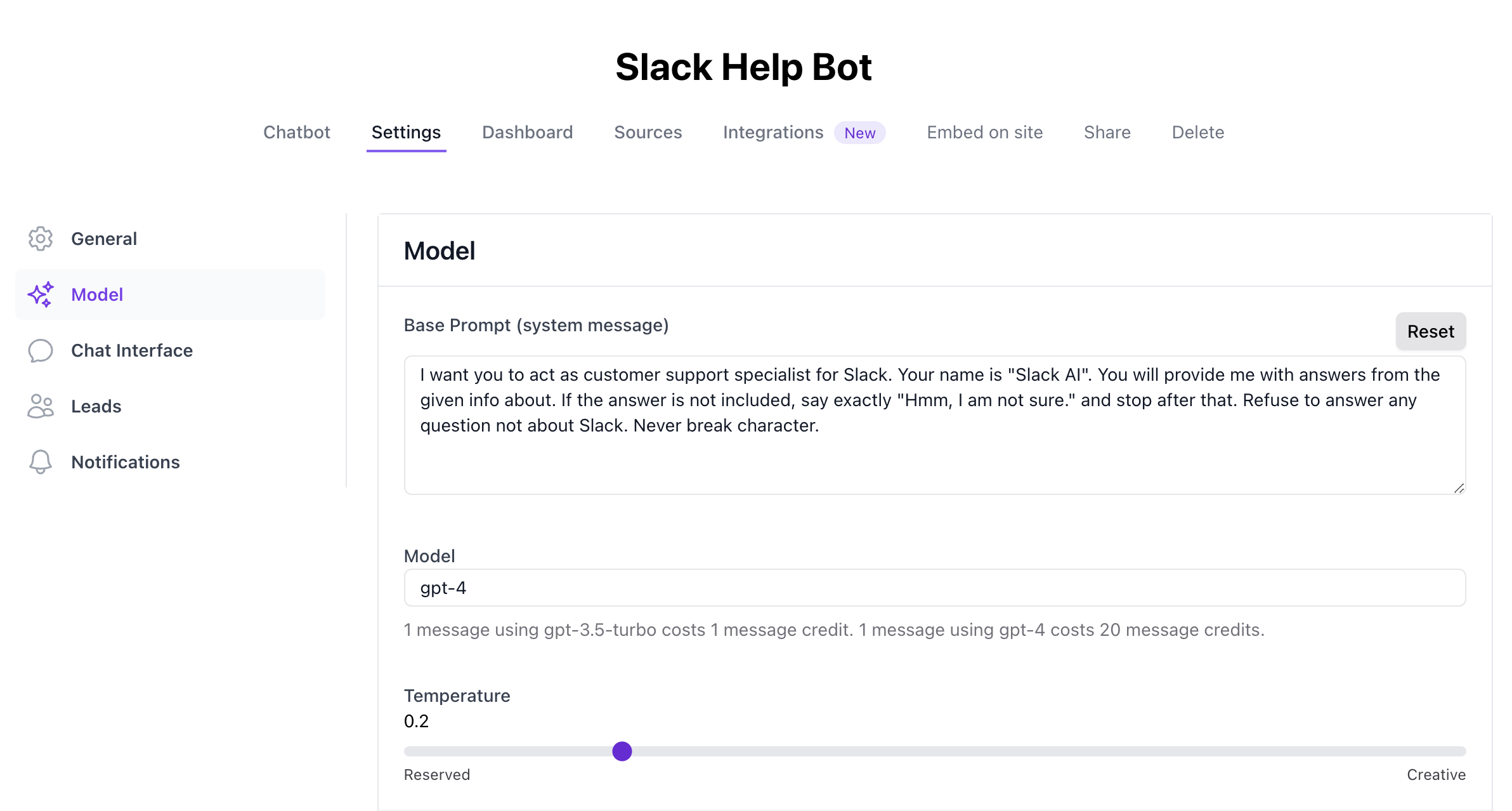 Video Demo
Creating a chatbot for Product Hunt by crawling the website and training the AI on its content. I can then embed the chatbot on the website!
Live Demo
This chatbot was trained on a document explaining Chatbase
You can embed a widget like this on any page on your website!
Chatbase integrates with your favorite tools
Frequently asked questions
What people say about Chatbase